Because patients shouldn't start with "Dr. Google".
UCM's platform is the only telehealth platform that integrates UpToDate, Lexicomp and Emmi content from Wolters Kluwer – trusted industry-wide for its evidence-based, continuously updated clinical content that helps to reduce care variability and actively engage patients in their health.
Every patient inquiry can begin with engagement from a consistent, trusted source – ensuring rigorous standards while streamlining the triage process. The content coaches and empowers people to be more informed patients and prepares them for their consult.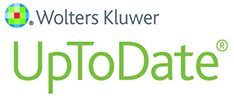 In addition, UpToDate gives each patient accurate, easy-to-understand content that is both relevant and reliable (unlike random search engine results), so that they can feel informed and confident about their care.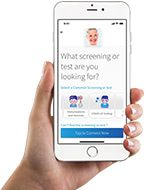 Trusted Clinical Decision Support
UCM offers best-in-class clinical decision support for our providers or yours. During virtual visits, providers use UpToDate clinical decision support to deliver quality care. Whether the goal is finding treatment recommendations, looking up drug information or consulting a clinical pathway, UpToDate gives providers the answers and information they need as part of an evidence-based virtual consult.