How one family's trip got off to a much better start, thanks to the Virtual ER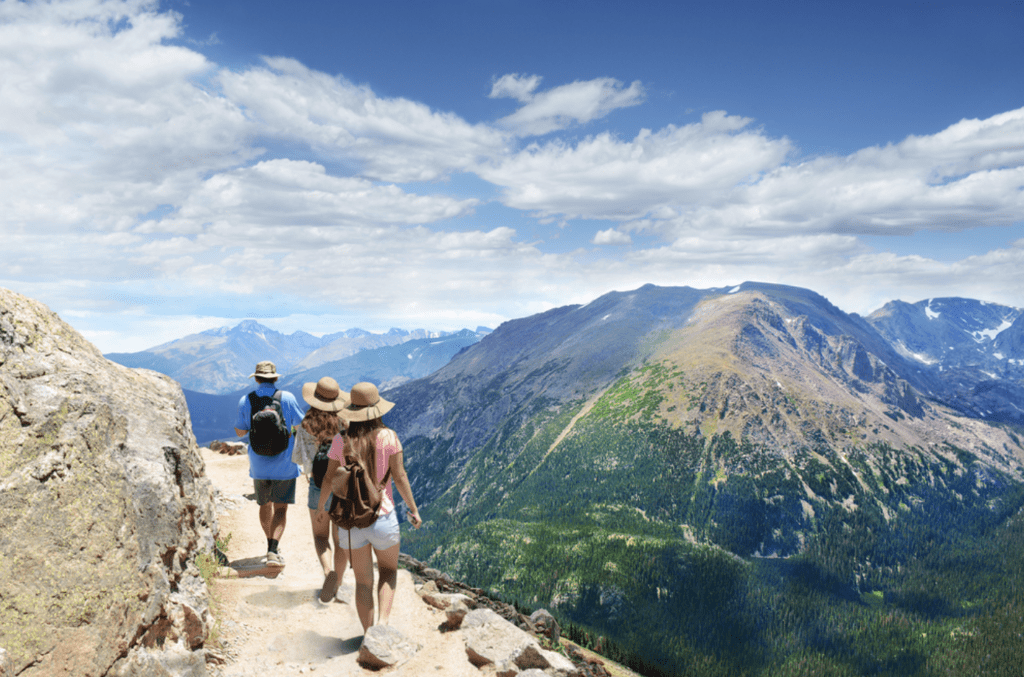 Summer fun usually means an adventure or two — and a week in Colorado with the whole family means plenty of chances for fun hikes, great scenery, and a whole lot of time together making memories. And for one patient and his family in North Carolina, summer trips to the Rocky Mountains are a tradition, going all the way back to his own childhood. "I remember some pretty amazing times with my brothers, adventuring on and off the trails during the day and s'mores around the campfire at night," recalls the patient. "I love getting to take my own family back to Colorado and creating new memories with my brothers and their families too. We're all spread out across the country, so this trip is really special for us each year."
But, as everyone was home packing, the patient started feeling ill. He didn't want to admit to feeling sick, and didn't want anything to delay the trip, but the morning of their flight, he knew he needed to see a doctor — and called his brother in Seattle to tell him that a trip to the doctor would potentially mean missing their flight. Luckily, his older brother suggested he call the Virtual ER first.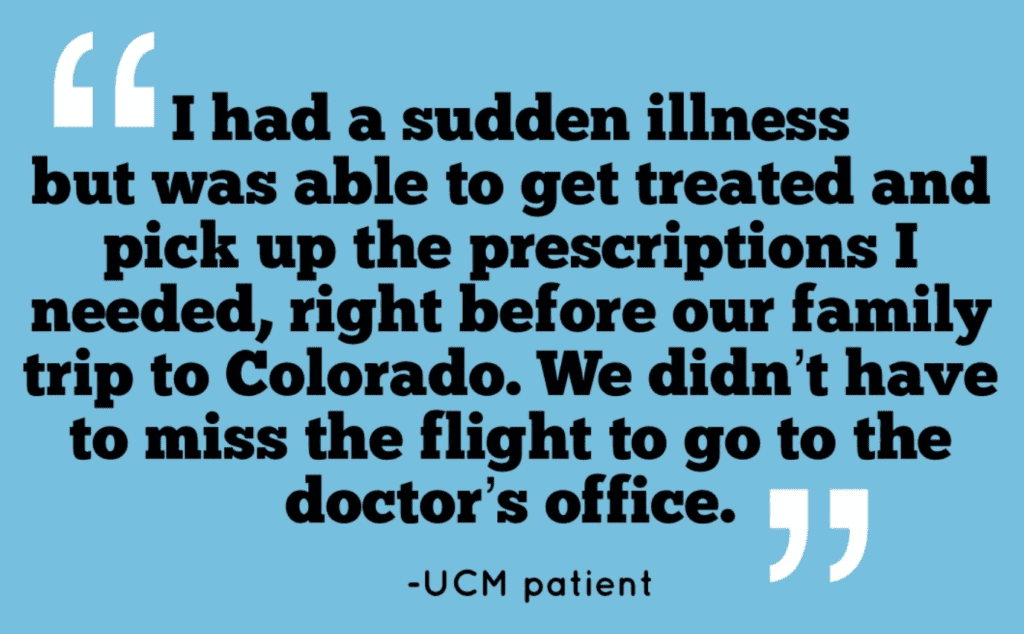 Using the UCM Now mobile app, the patient was able to do a video consult with one of our emergency medical providers. During the call, the provider assessed the patient by discussing the signs and symptoms, when they began, and, along with the patient, determining the severity of the symptoms. While on the call, the emergency medical provider and the patient were able to talk through the presenting symptoms, and how, along with some prescribed medicine the patient could monitor his symptoms during the trip. Despite a bit of a scare with the sudden symptoms, the patient was not in danger and could make the family trip. So, after making sure the kids were all packed, dropping the dog off at the boarding facility, and heading to the airport, he picked up a prescription on the way to the airport.
"We didn't have to miss our flight to go to the doctor's office," says the patient. "The Virtual ER really saved the day and helped our trip get off to a great start. With the doctor's advice and care, I had peace of mine and was feeling better in time for our first hike of the trip!"
And when the emergency medical provider called 48 hours later to check in on the patient, she was treated to some pretty spectacular views of the Maroon Bells via the video consult feature on the app. 
Did you know the UCM Now mobile app has a geo location feature to help you find the nearest pharmacy? No need to stress about finding your preferred pharmacy when you use the app! Download the app today.